Background
.....At the 467th Bomb Group reunion in Hershey, PA in 1979, attendees were asked to volunteer to locate those who had served in their squadron at Rackheath. Violating the first principle of military life, I volunteered. ...........
My wife, Jane, and I have sincerely attempted to carry out that commitment.
.....Most of the data presented in the 790th Squadron site were collected at the National Archives which are now located at College Park, MD.

The Air Force History Support Office (AFHSO)at Bolling Air Force Base, Washington, D.C.
also proved useful. The First 14 Missions of 467th Bomb Group)
Ed Wells located the first 14 missions at Maxwell AFB but they are also at Bolling AFB.

Since we were collecting data just for use in finding people, they have many inaccuracies but you may find them to be of use.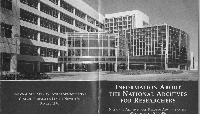 The NARA Internet Site is
http://www.nara.gov
See Archives for tips on using NARA.
Data gathered to aid the search is presented in this site
As we were gathering data on crews of the 790th
we copied the fuel reports to send to Phil Day.
Where fuel consumption reports were not available, we sent formation reports.


Phil kept extensive records on all aircraft.
Kevin Coolidge prepared a computer disk
combining the aircraft data with the mission fuel reports.
I extracted 790th data for inclusion in these pages.
When I came home after VE day
about all I had was my A2 jacket.

The pictures that I have displayed are those which were sent to me
I have no records of the source so this is my opportunity to say,
Thanks
Where you find inaccuracies, please let me know.
I will gladly correct them
f1holdrege@aol.com